Scroll down for all the latest updates from our mission trippers
Personal reflections: Jimmy Goh
Lesson from instant noodles
I have visited the same locales in the Philippines over the past four years with elder Chia Eng Chuan and his wife, Marilyn, with different BKC members accompanying us over the years (such as Dr Douglas Chan and Charmaine Lee, and our missionary Rosalind Lee).
For the sake of their safety, let's call the people of these locales, the K people. Our trips included visits to the homes of students whose education we sponsor, and local leaders in the community. In addition, there are discussions with the leadership and visits to projects that BKC is sponsoring to get progress updates. (The two projects involve the building of community centres in the area.)
During our week-long trips which coincide with the Christmas season, there's usually a community highlight called a "believers' gathering". Families come by with their kids in tow. Each family brings some food. We usually have lots of bananas and a whole mix of local fare. It's a nice potluck and items come in all sorts of containers.
During one trip I was helping to set the "buffet table" by opening the containers. My eyes fall on a plastic container (much like the one the food stalls use for takeaways). 
I stand still for one brief moment: inside is a portion of instant noodles, without the seasoning. This contribution sits in the midst of an array of other "nicer" foods.
I sample the texture of the noodle, thinking of the family who gave despite having little. Their joy was not interrupted because they showed up with their humble "dish".
It is a beautiful lesson. Thoughts of the humble instant noodle accompany me through much of the trip as a reminder of the possible harsh realities of life beyond our shores.
About the K people
For their protection, we are not able to disclose information about the K people. If you wish to join us on a future mission trip, please contact elder Chia Eng Chuan.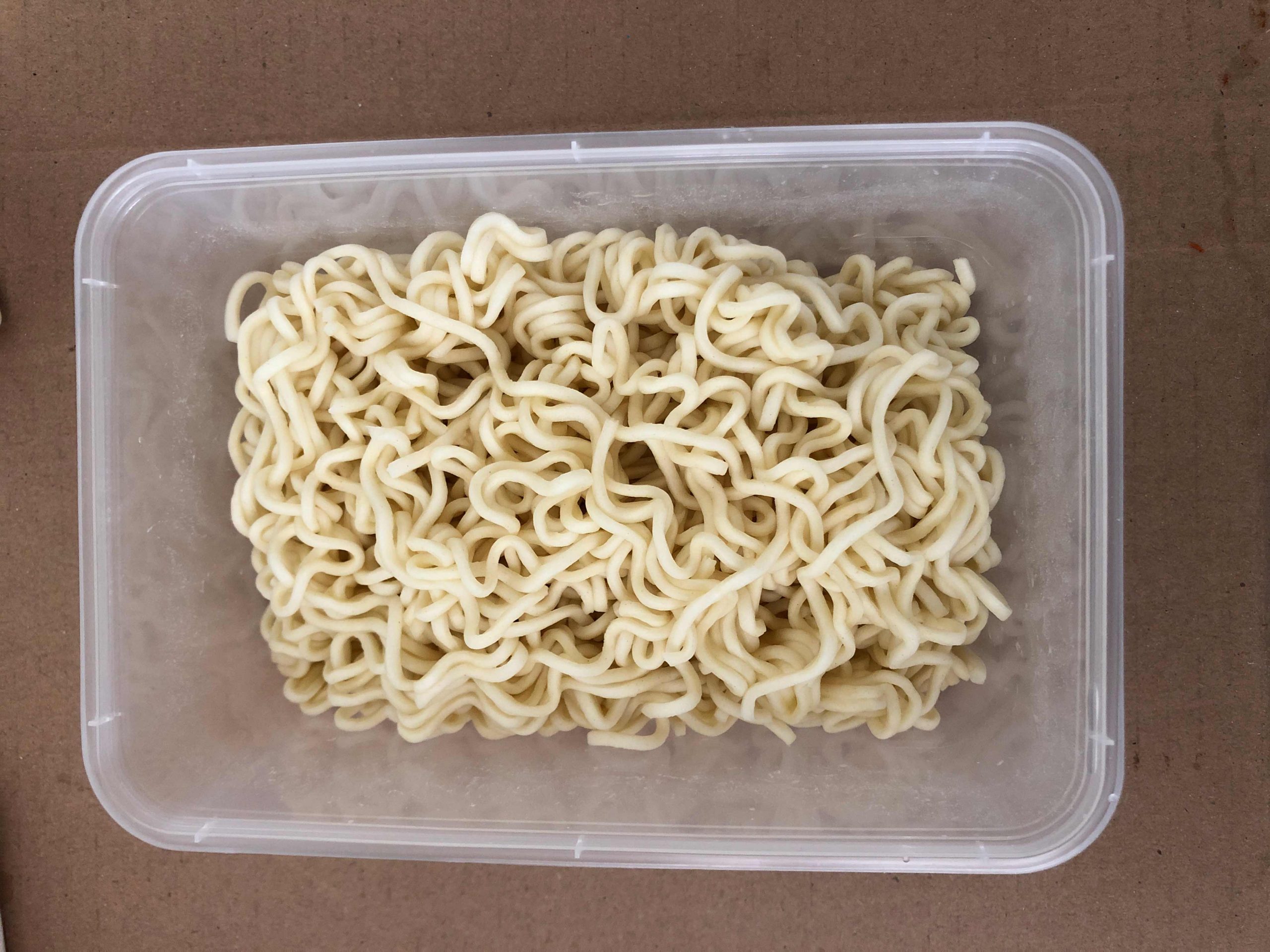 Personal reflections: Erlina Chia and Sharon Rodrigues
It was my second trip to Siliguri in 2011. And the words from an 11-year-old, who should have known joy, play and carefree laughter, hit me. "Why do you love me when my own parents don't even love me and care for me?", she asks.
Truly, all they yearn for is to feel loved and safe, to have food and shelter, and an opportunity to study.
The experience of safety, love and care should be something all children have a right to, but these girls don't. 
Instead, abuse, prostitution, rape, poverty and death are situations the girls have become all too familiar with.
Despite their hardships, they remain steadfast in their faith. 
"You say I am loved when I can't feel a thing, You say I am strong when I think I am weak… And when I don't belong, You say I am Yours…" (Lyrics from the girls' favourite song, You Say.) 
It has been such a privilege and joy — sometimes, heartache too — to journey with these girls, who have become my 'other family' over the past 10 years of seeing them grow.
ABOUT WAASTA
Founded in 2003, on a vision and prayer, Waasta is a non-governmental organisation in Siliguri, India. It is a safe place where vulnerable women and children can realise their aspirations for a better life. 
Over the years, the ministry has served at least 25 children and young adults in the girls' home, Ghar Aangan. 
BKC has been more involved with Waasta since 2010. Over the past few years, a team makes twice-yearly trips to Siliguri to visit the girls and bless the ministry and their work there. 
Being a part of Waasta has taught me to view life differently. The girls and staff are like a second family to me. 
Will you help? Over the years, inflation and the rising cost of living in Siliguri means it costs twice as much to raise a child in Ghar Aangan. Please consider making a contribution, big or small. 
And should the Lord impress on your heart to join us on one of our future mission trips to encourage the ministry in Waasta, please contact elder Eng Chuan or myself for more information. 
— Sharon Rodrigues
Personal reflections: Loh Kah Weng
Trip was an inspiring eye-opener
I had heard the name "Kabankalan" mentioned many times during our missions updates. However, knowing about something is totally different from knowing something personally.
That was the situation with me until November 2019 when I visited Kabankalan for the first time, together with elders Teng Cheong, Eng Chuan and Che Yeong.  The main objective of our visit was to get to know our mission partners in the Philippines better — the key people involved, their work, priorities, challenges and needs — so that we can ascertain how to better support them.
The three ministries that we visited were Asian Christian Outreach (ASCO) under Mrs Grace Hughes, Bethesda Life Group Ministries (BLGM) under pastor Fritz Suarez and Living Springs Global Community Ministries (LSGCM) or the Hinigaran churches under pastor Ferdinand Balongis. All three ministries are located in or near Kabankalan City, Negros Island, Philippines.
We spent four days visiting some of the work of the three ministries. It was tiring but inspiring and definitely an eye opener.
We visited some of the outreach centres (each like a small church) of ASCO, the college run by ASCO, some of the outreach centres (called Superbook Kids) of BLGM and their two-storey church building under construction, and the Hinigaran churches.
I was touched by the enthusiasm and cheerfulness of those who met us, especially the young ones, who were so eager to present items. Each of the ministry leaders treated us to sumptuous meals, so there was no shortage of yummy home-cooked delicacies. We reciprocated by hosting a dinner for all of them. It was a good bonding time.
But our trip was not just an occasion for feasting. We spent fruitful time separately discussing with each of the  ministry's leaders on their challenges and plans. We came away impressed by the vibrancy of their youth efforts and the benefits of seed-sowing work among the needy. These are areas in which BKC would want to continue partnering with them.
Through all the visits and encounters, one thing dawned on me — that one does not need a lot to be of good cheer.
Feel inspired and want to become a mission tripper?
If it does, we invite you to get in contact with our church office and you too could be participating in a future mission. Please drop us a note via
office@bethesdakatong.org
with your email and contact number.